As the impact of the COVID-19 pandemic continues to ease and the U.S. will lift the public health emergency in May, vaccine makers are in for a steep drop in sales of their COVID shots.
That's the assessment from analytics firm GlobalData, which estimates COVID vaccine sales will decline by $10B between 2021 and 2028.
The market for COVID vaccines is currently dominated by Pfizer (NYSE:PFE)/BioNTech (NASDAQ:BNTX) and Moderna (NASDAQ:MRNA), which produce mRNA shots.
In 2022, Pfizer (PFE) and BioNTech's (BNTX) shot, Comirnaty, accounted for for 58% of total COVID vaccine sales. Moderna's (MRNA) Spikevax had a 30% share, which is expected to decline to 16% by 2028.
A new report from GlobalData found that between the first and second halves of 2022, analysts lowered their expected sales through 2028 by an average 7%.
The greatest decline is expected in 2025, when ~14% drop is expected. After that, the decline will become less.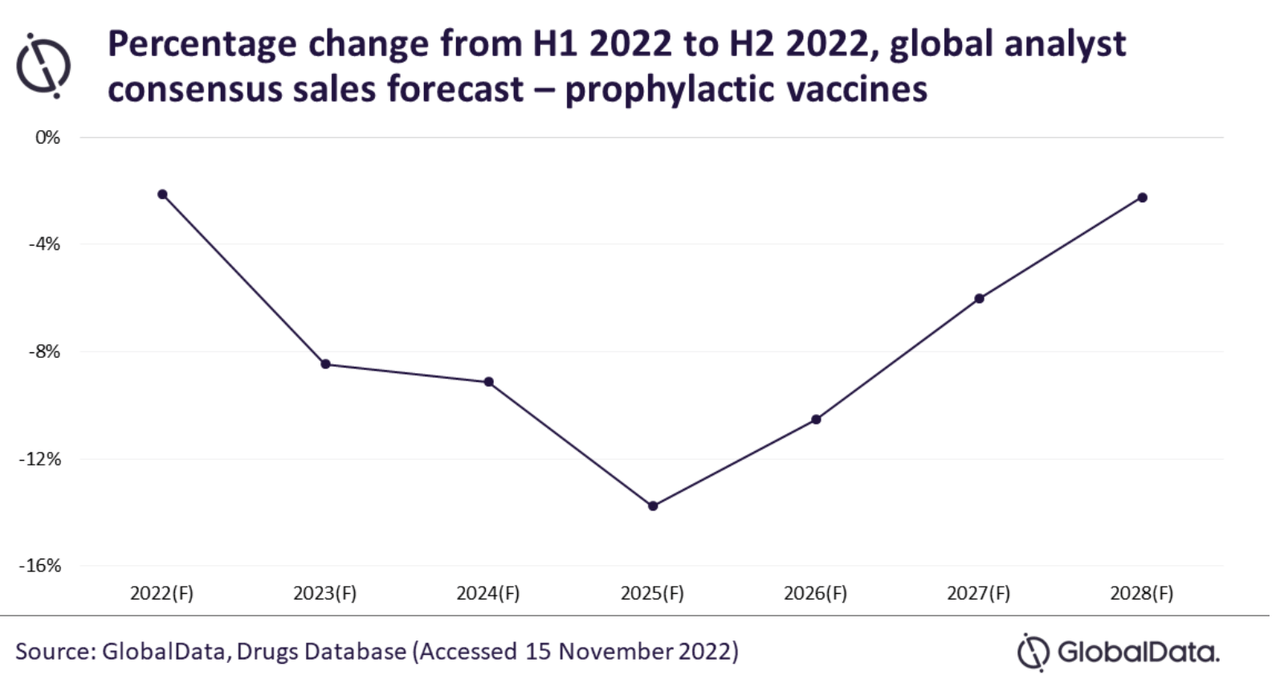 Quentin Horgan, an associate director at GlobalData, noted that the decline will impact some drugmakers more than others. He said that sales of AstraZeneca's (AZN) Vaxzevria are projected to decline an average of 47% from 2022-28 based on analyst opinion. Between 1H and 2H 2022, analysts on average lowered expected sales of Moderna's (MRNA) Spikevax in 2022 by 23%.
The report comes as the COVID public health emergency will end on May 11. This could further hamper COVID vaccine sales as the shots will no longer be free for all Americans regardless of insurance status. Although the price per shot is expected to rise, which has drawn criticism, there are indications that uptake of further booster shots may be more limited than in the past.
Pfizer (PFE) has already been predicting a major decline in Comirnaty sales for 2023. In its Q4 2022 financial results released in late January, the pharma giant expects Comirnaty revenues to decline 64% from 2022 to ~$13.5B.
In its recent Q4 earnings, Moderna (MRNA) said it would take a $333M charge for inventory write-downs related to COVID-19 products that will likely have to be tossed.
The GlobalData report also noted that vaccine sales will be undermined by additional COVID therapeutics in development, many of which can be given orally, a much more convenient option.
The firm's Drugs Database noters that there are 148 treatments for COVID in late-stage development — 136 in phase 3 and 12 in pre-registration.