Howmet Aerospace (NYSE:HWM) on Thursday rose 7.9% for its biggest gain of the year after the maker of aircraft parts reported better-than-estimated profit and revenue.
Net income more than doubled to $188 million, or $0.45 a share, in the third quarter from $80 million, or $0.19 a share, a year earlier.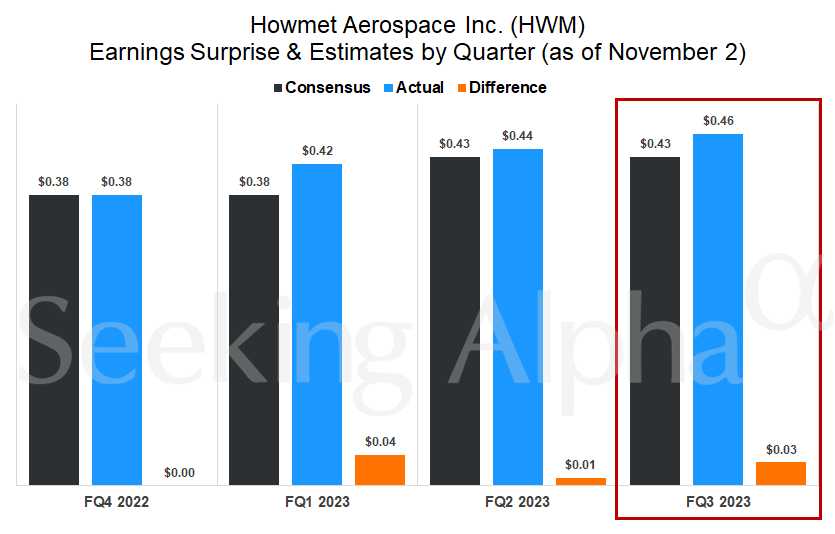 Earnings adjusted for one-time items were $0.46, beating the consensus estimate of $0.43.
Revenue grew 16% to $1.66 billion in the three-month period ended September 30, beating the average estimate of $1.62 billion among Wall Street analysts surveyed by S&P Global. Strength in commercial aircraft helped to drive the gains, the company said.
Management again raised its financial guidance for the remainder of the year. The company estimated year-end revenue of $6.53 billion to $6.56 billion, up from $6.4 billion to $6.47 billion it had forecast in August.
Howmet's (HWM) guidance for adjusted earnings was raised to a range of $1.76 a share to $1.78 a share, up from the prior forecast of $1.69 a share to $1.71 a share.